Dermatology Center of Washington Township
Welcome to the homepage of the Dermatology Center of Washington Township, located in Sewell, NJ. Our dermatology office is a comprehensive, state-of-the-art facility specifically designed to offer medical and surgical care to patients with skin conditions. Our team of Dermatologists, Physician Associates, Laser and MOHS Surgeons, and Estheticians are committed to providing general, cosmetic and surgical dermatologic services for all ages in a warm, welcoming environment to the entire Washington Township area including Sewell, Turnersville, Mullica Hill and surrounding areas.
Meet Your Doctors
Truly passionate about skin care and dermatology, board-certified dermatologists Jonathan Winter, MD and Elana Segal, MD along with the rest of the team are committed to the total health of our patients' skin. Our dermatology services include educating patients about skin cancer and the importance of yearly exams from a dermatologist. Dr. Winter has been featured in New Jersey magazines as a top physician and is also listed in Philadelphia Magazine as a "Top-Doc."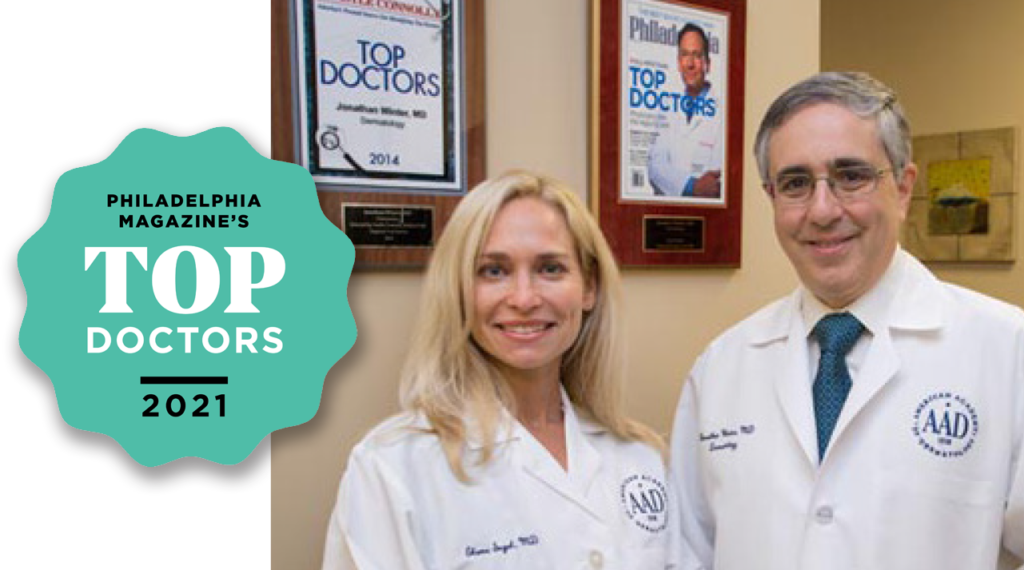 Schedule Your Appointment
The professionals at the Dermatology Center of Washington Township offer the ultimate medical, surgical, and esthetic skin care services in the Washington Township/Sewell area. To schedule an appointment, call us at 856-589-3331. We're located near the Jefferson Hospital at 435 Hurffville – Cross Keys Road in Sewell, NJ across the street from PJ Whelihans. Radiant, rejuvenated skin is within reach; we hope to see you soon!